QUICK AND EASY HACKS TO UPGRADE YOUR HOME OFFICE
KEEP YOUR COLOUR PALETTE SIMPLE
Your worskspace shouldn't be as hectic as your work life. Keep your color palette as soothing as possible. Think shades of grey, brown, white and cream
ADD A POP OF COLOUR
keep things simple by pairing a sleek study desk with minimal accessories while throwing in some colour by adding a bright piece of furniture or furnishing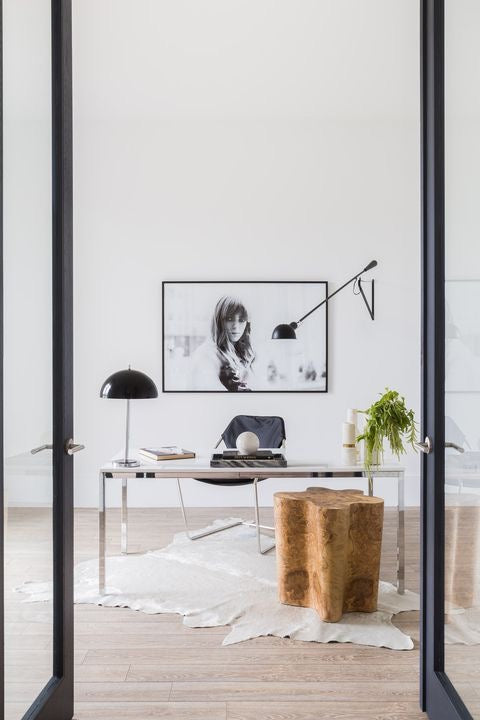 Regular price
Rs. 50,970.00
Regular price
Rs. 0.00
Sale price
Rs. 50,970.00
Unit price
per
ADD PLENTY OF TEXTURE
Texture can add a major boost of interest in a minimal setting. Try pairing a metal desk with a rattan chair in the same colour palette and a patterned rug underneath
FEATURE ARTWORK
Add a huge canvas to the wall space above your or behind your workspace or study desk, you can also try adding a framed piece of art at your table top to personalize your space even further.
ADD LOW MAINTAINENCE PLANTS
Plants are an easy fix to upgrade any space, place them in a corner next to the desk or on top of your desk to bring in plenty of cheer to your work station
BLEND VARIOUS STYLES
You dont have to limit yourself to one particular style. If your desk is traditional you can add modern accessories such a contemporary lamp or a sleek vase.