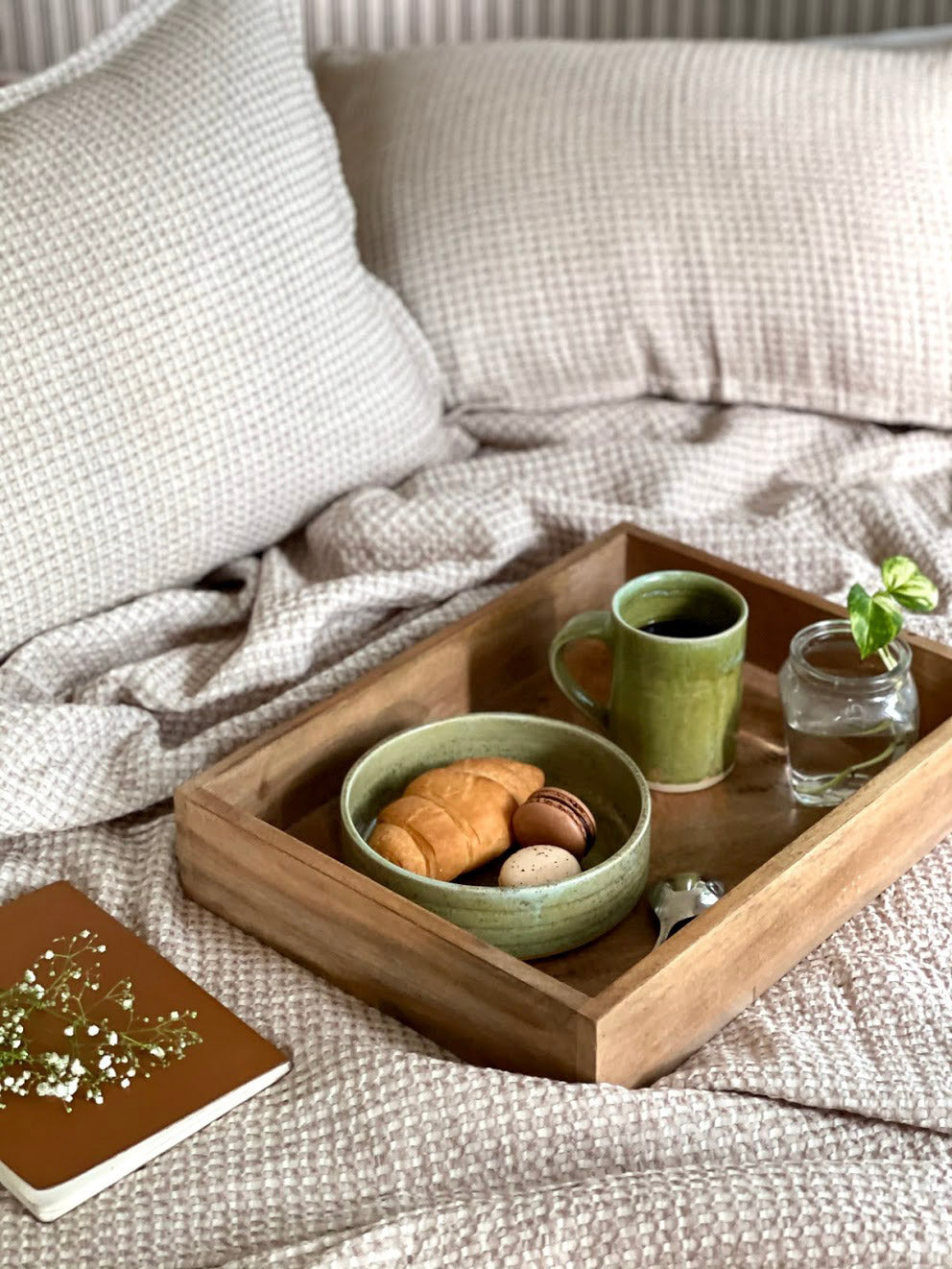 JOIN THE TEAM
We're ALTROVE, an online home décor & lifestyle multi-brand ecommerce store headquartered in Pune, India. We're always on the lookout for awesome people to add to our fold.

Here are a few reasons why you'd want to work with us: 

• A creative & chaotic work environment
• Independent and inclusive work culture
• Versatile portfolio of projects, new opportunities
• Unlimited paid time off, flexible work arrangements
• Employee discounts
Apply Now
WORK WITH US
If you're the right fit for any of the positions below, send us your resume and supporting documents at hello@altrove.in with the subject line 'Applying for the ____ position.' Make sure to include a resume and work samples to help us best evaluate your application. 
1. INTERNS
The position is based in Pune, Maharashtra.
We are looking for Interns to assist and support various teams. We're open to offering college projects, flexible hours and durations of 2 to 6 months in any of the following positions:
Sales Associate
Graphic Designer
Operations
Content Creation
Shopify Management
2. FULFILLMENT MANAGER
As a Fulfillment Manager, you will play a crucial role in ensuring efficient and timely order fulfillment processes. You will oversee the end-to-end supply chain, from order processing to delivery, while maintaining a high level of customer satisfaction.
The position is full-time and based in Pune, Maharashtra.
Key Responsibilities
Manage and supervise the entire order fulfillment process, ensuring accuracy, efficiency, and on-time delivery.

Collaborate with the warehouse team to improve layout and organization for optimal order picking and packing.

Implement quality control measures to ensure that products are accurately picked, packed, and shipped to customers.

Coordinate with various departments, including procurement, warehousing, inventory, logistics, and customer service, to streamline operations and improve overall efficiency.
Minimum Requirements:
Bachelor's degree in supply chain management, logistics, business administration, or a related field. Equivalent work experience will also be considered.

Familiarity with inventory management systems.
3. SALES ASSOCIATE
As the sales associate, you are a self-starter, who develops relationships with clients and wins new business in a dynamic environment. You look for the right pop ups, exhibitions, networking events, expos, stores and other POS events that align with our brand, to improve our visibility and enhance our customer experience.
Sales reps will be researching relevant prospects, making sales calls, setting up client meetings, traveling to client sites, preparing presentations and decks, planning pop-ups and following other such leads over one or more channels (web, mobile, social media, email, etc). 
The position is full-time and based in Pune, Maharashtra.
Key Responsibilities
Engage potential buyers and prospects of Altrove products and services. 

Brief potential customers about Altrove offerings

Handle Inbound and Outbound customer calls and convert them into sales

Maintain, build and update calling/mailing databases

Regular follow up with new and existing customers

Introducing promotions and opportunities to customers.

Cross-selling products to increase purchase amounts.
Minimum Requirements: 

2+ years of experience

MBA/BBA in sales and marketing

B2B sales experience

Architecture/Interior Design/Fashion Communication/Other Design Degree is a plus. 

Excellent English communication and creative professional appearance.

Microsoft Office Proficiency.
4. PHOTOGRAPHER
We are seeking a talented and experienced Product and Interior Photographer to join our team. As a photographer specializing in product and interior photography, your primary responsibility will be capturing high-quality images that showcase our products and interior spaces in the most appealing way.
The position is full-time and based in Pune, Maharashtra.
Key Responsibilities
Utilize your creative vision and technical expertise to create visually stunning images that highlight the product's features, details, and unique selling points.

Utilize professional-grade cameras, lenses, and other photography equipment to capture high-resolution images.

Proficiency in post-processing software such as Adobe Photoshop or Lightroom is essential for editing, retouching, and enhancing photographs.
Minimum Requirements:
Minimum of 2 years of experience as a professional photographer, with a focus on product and interior photography.

Proficiency in operating DSLR or mirrorless cameras, along with a strong understanding of lighting techniques and composition.

Knowledge of post-processing software, such as Adobe Photoshop and Lightroom, for editing and retouching.


5. TEXTILE DESIGNER
We are seeking a skilled and experienced Textile Designer to join our creative team. As a Textile Designer, you will be responsible for designing and creating patterns, prints, and textures for various textile products. Your expertise in textile design will play a crucial role in shaping our brand's aesthetic and ensuring the marketability of our products.
The position is full-time and based in Pune, Maharashtra.
Key Responsibilities
Develop innovative and marketable textile designs that align with our brand's vision and target audience.

Collaborate with the design team to brainstorm and develop design concepts, taking into account factors such as color palettes, motifs, and overall design direction.

Utilize CAD software, such as Adobe Photoshop and Illustrator, to create digital renderings and technical drawings of your textile designs

Work closely with manufacturers to select appropriate materials for each textile design. 
Minimum Requirements:
Minimum of 2 years of experience as a Textile Designer, preferably in the home decor industry.

Proficiency in computer-aided design (CAD) software, such as Adobe Photoshop and Illustrator, for creating digital renderings and technical drawings.

Excellent communication and collaboration skills to work effectively with cross-functional teams.

Knowledge of textile materials, their characteristics, and their applications in various product categories.
6. GRAPHIC DESIGNER
What we're looking for
We are looking for a Graphic Designer to create engaging and on-brand graphics for a variety of media. The Graphic Designer job includes the entire process of defining requirements, visualizing and creating graphics including illustrations, logos, ppt's, layouts and photos. You'll be the one to shape the visual aspects of websites, Instagram, product packaging, exhibitions and more. Your graphics should capture the attention of those who see them and communicate the right message. For this, you need to have a creative flair and a strong ability to translate requirements into design. If you can communicate well and work methodically as part of a team, you're the perfect fit for us!
The position is full-time and based in Pune, Maharashtra.
Key Responsibilities
Study design briefs and determine requirements

Schedule projects and define budget constraints

Conceptualize visuals based on requirements

Prepare rough drafts and present ideas

Develop illustrations, logos and other designs using software or by hand

Use the appropriate colours and layouts for each graphic

Test graphics across various media

Amend designs after feedback

Ensure final graphics and layouts are visually appealing and on-brand
Minimum Requirements:
2+ years of experience

Undergraduate degree in Graphic Design (or similar)

A strong portfolio of illustrations or other graphics for email, web, print and social media

Adobe Suite Proficiency. 

Experience with brand social media 

Ability to create and edit video content 

A keen eye for aesthetics and details

Ability to work methodically and meet deadlines
7. ACCOUNTANT 
What we're looking for
The ideal candidate will be responsible for a wide variety of finance-related tasks that are primarily associated with preparing financial records. These tasks often times include computing taxes and preparing tax returns, organizing and maintaining financial records, and ensuring statements are accurate. You will report directly to the founder. 
The position is full-time and based in Pune, Maharashtra.
Key Responsibilities
Tally data entry including sales, purchase, receipts, payments, bank reconciliation statement, and preparation of debtors / creditors statements.
Receiving and processing all invoices, expense forms and requests for payments.
Handling petty cash, preparing bills and receipts
Maintaining accounting records, making copies, filing documents, etc
Responsible to handle accounts activity such as cash, bank, assets, various report generation, etc.
 Basic Qualifications
Bachelor's or master's degree in tax, accounting, or finance
Minimum 2-3 years' experience in accounting/finance
Experience with financial reporting requirements.
Advanced knowledge in Microsoft office (word, excel and power point, etc).
Working knowledge in Tally ERP 9 software.
Good Communication, Interpersonal and analytical skills.
8. DIGITAL MARKETING MANAGER
The ideal candidate will be in charge of planning and managing marketing campaigns that promote a company's brand, products, and services. Their duties include planning campaigns, analyzing metrics, and identifying trends. You will report directly to the founder.
The position is full-time and based in Pune, Maharashtra.
Key Responsibilities
Strategise and optimise Google Ad , Facebook Ad and Instagram Ads campaigns in order to meet the business goals
Implement data tracking and perform data analysis on the ads
To research and develop ads campaigns and to brainstorm new and innovative growth strategies.
Monitor key online marketing metrics to track success
Basic Qualifications
Candidates possess at least a Diploma/Bachelor's Degree in Advertising / Media Studies  or any field that is equivalent 
At least 2-3 years working experience in digital ads campaign management
Understanding and experience in managing all digital marketing tools such as Google Ads, Facebook Ads / Business Manager and etc
Strong communication and interpersonal skills
Creativity, can-do attitude & energetic
Possesses a creative mind set and passion for digital marketing.
Facebook Ads / Business Manager, Google Ads

, SEO, SEM

Interest in Home Decor, Interior Design and Textile
In-depth knowledge of various social media platforms, best practices, and website analytics.
ALTROVE is a home décor company based in Pune and founded in 2019. We create and curate aspirational yet affordable home décor inspired by our love for travel, craft and culture, using Indian craftsmanship and a global design aesthetic. We stay far ahead of trends and on-top of what's happening in the industry to bring our customers the best in décor, home accessories, and furnishings. We house some of the finest burgeoning home grown Indian décor brands that best represent today's urban millennial lifestyle. We also run the Interior Design and Consulting arm Studio ALTROVE.
Altrove is an Equal Opportunity Employer; employment with Altrove is governed on the basis of merit, competence and qualifications and will not be influenced in any manner by caste, religion, gender, age, sexual orientation, gender identity, marital status. We require all employees to be fully vaccinated for COVID-19 in order to work in person, unless an employee requires a reasonable accommodation for medical reasons.